20% OFF ENTIRE ORDER FOR CYBER WEEK WORLDWIDE - FREE SHIPPING ON ALL U.S. ORDERS OVER $80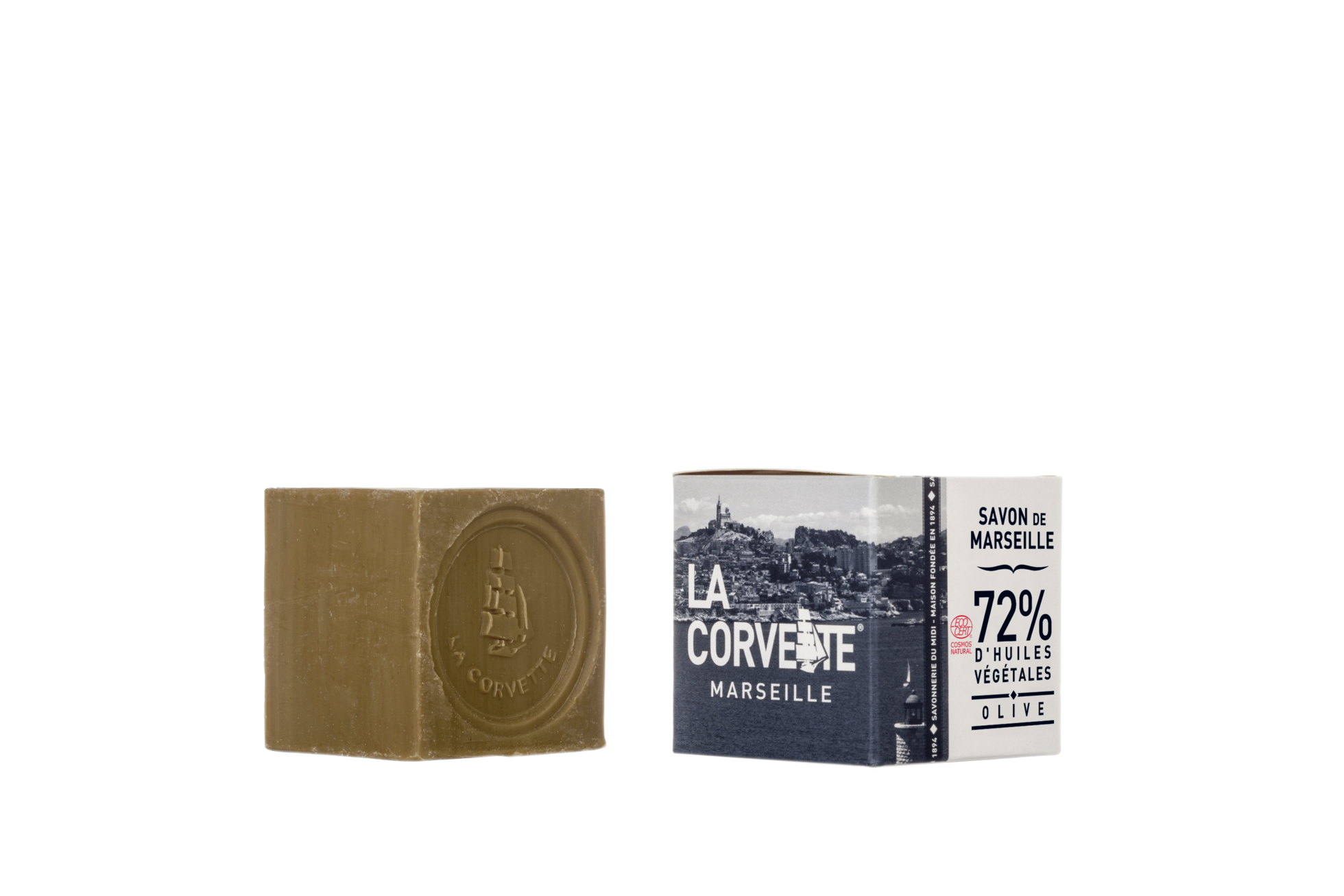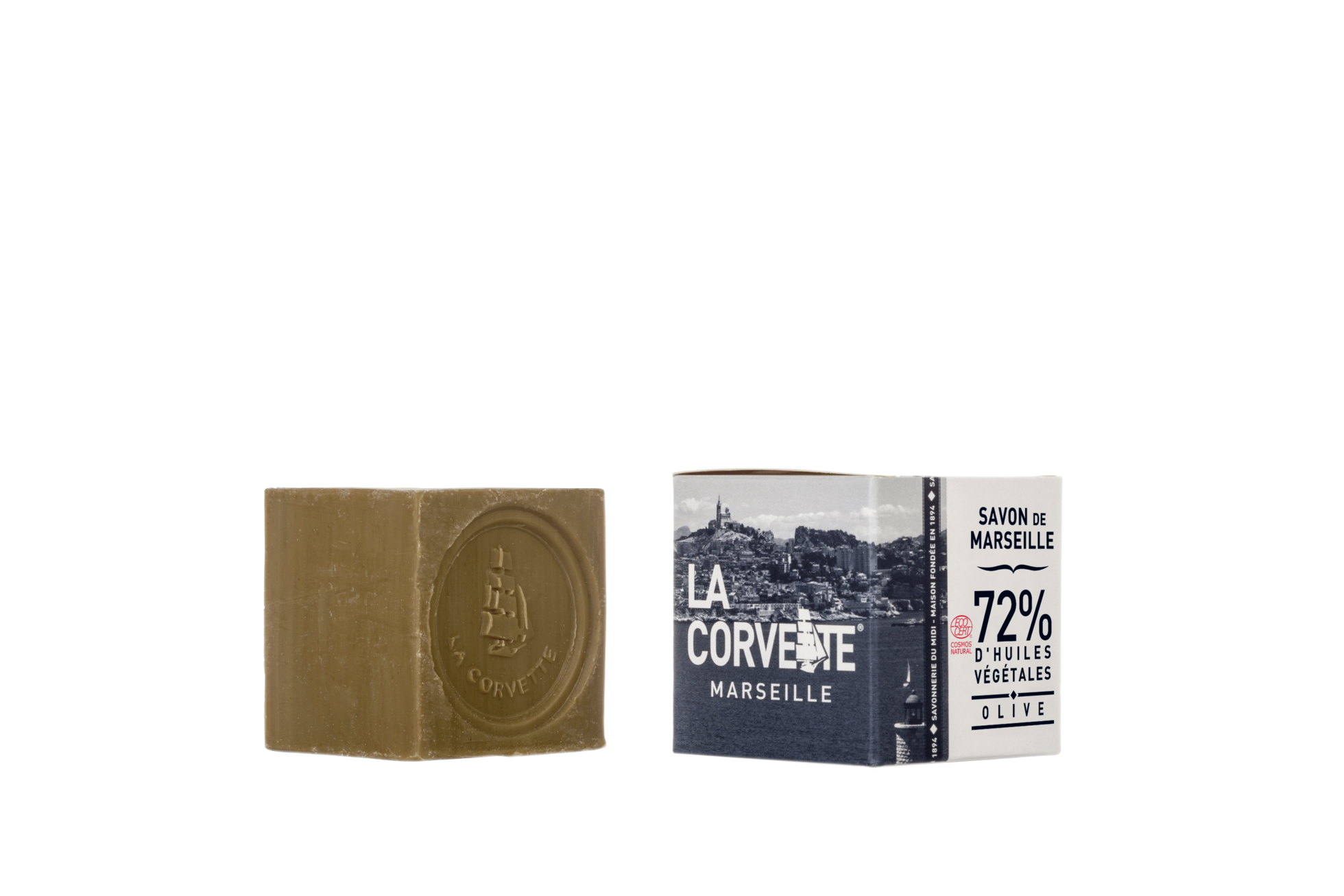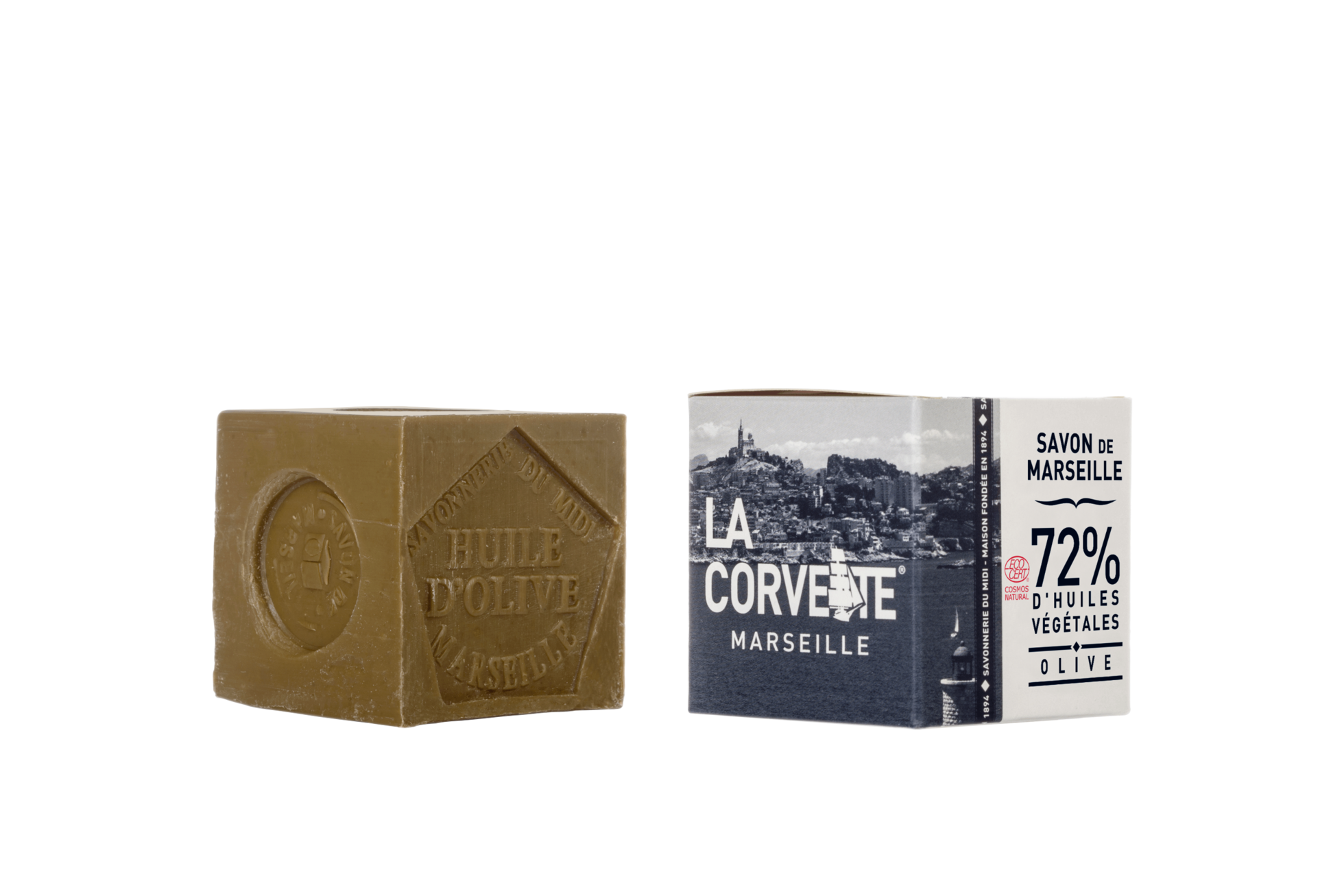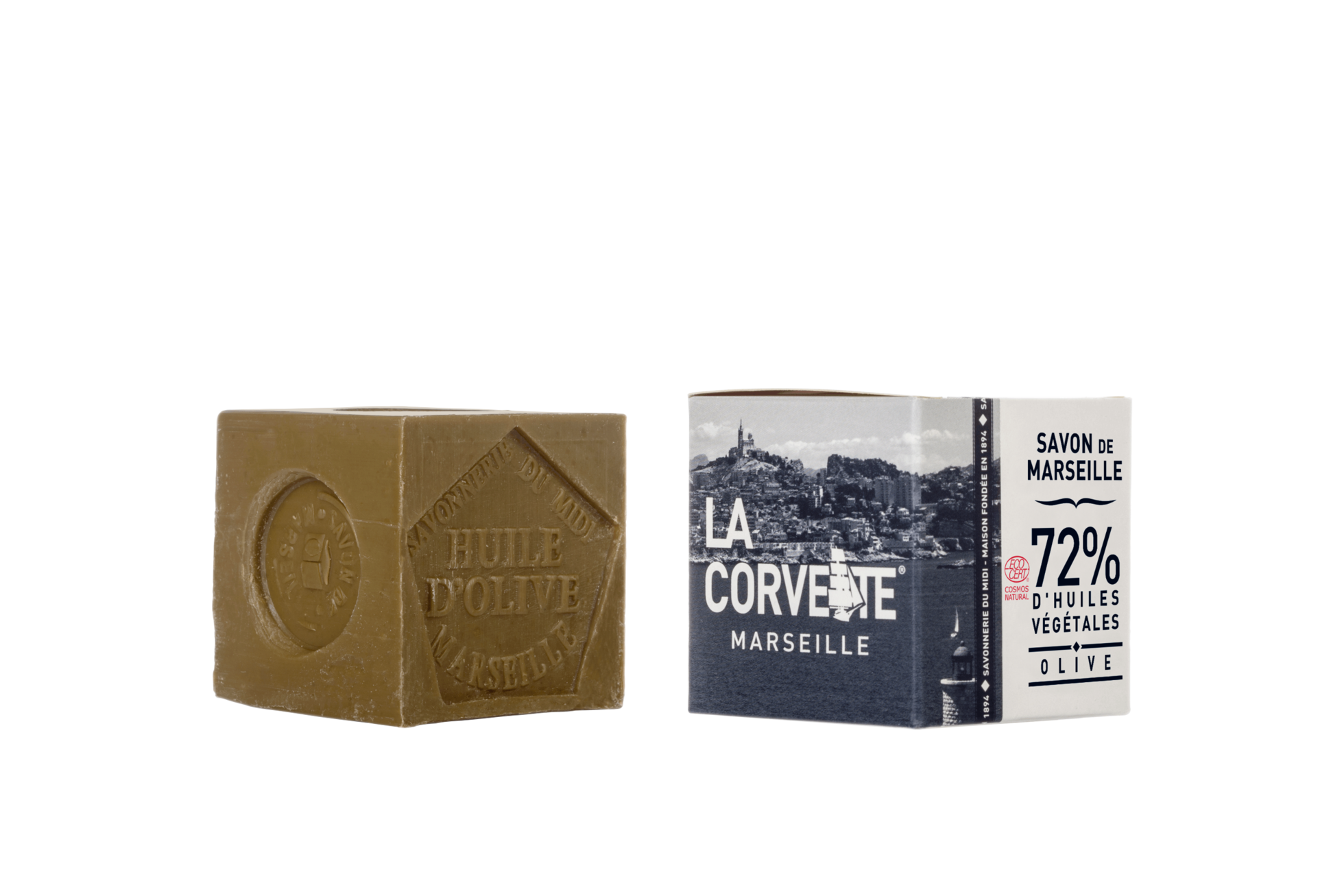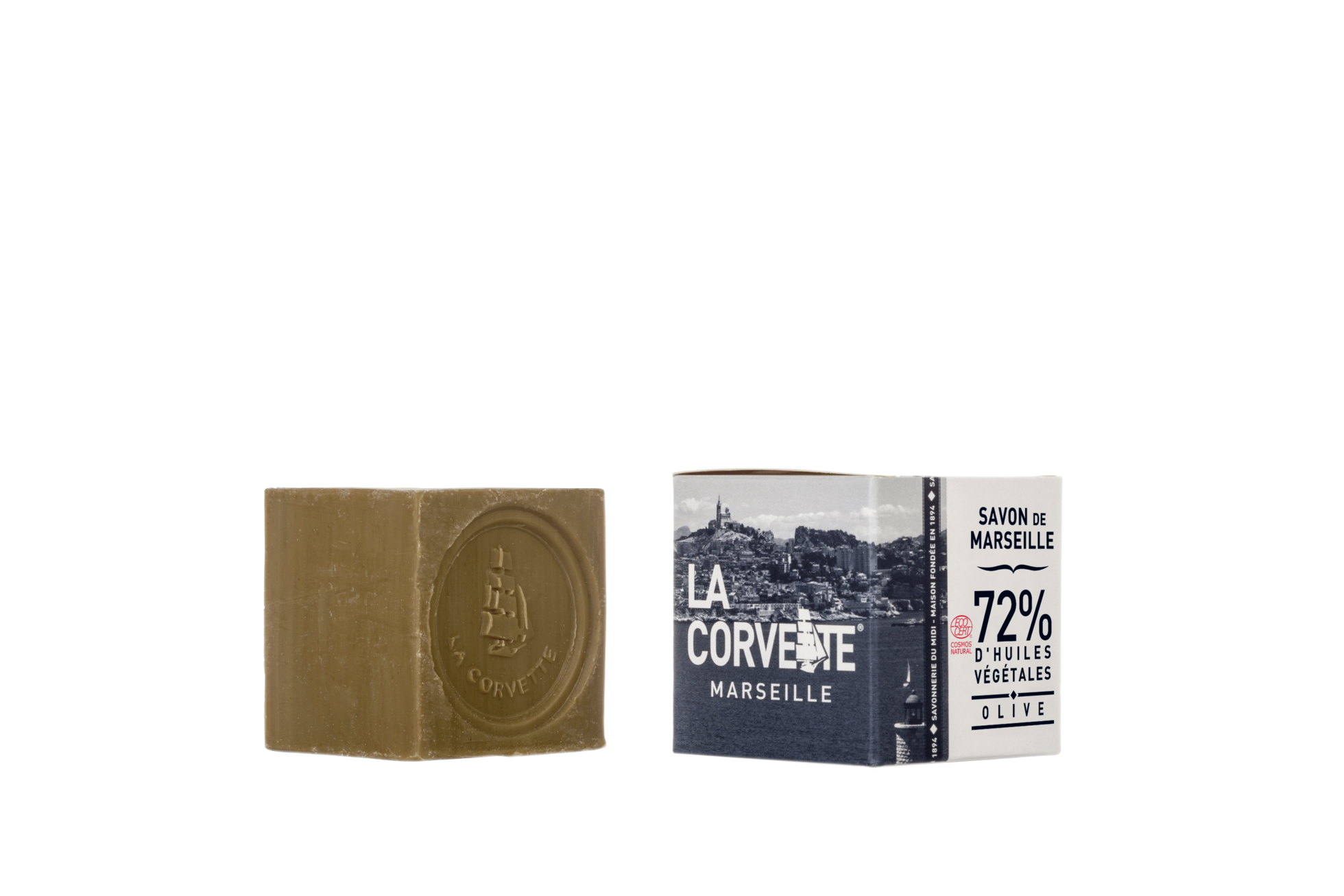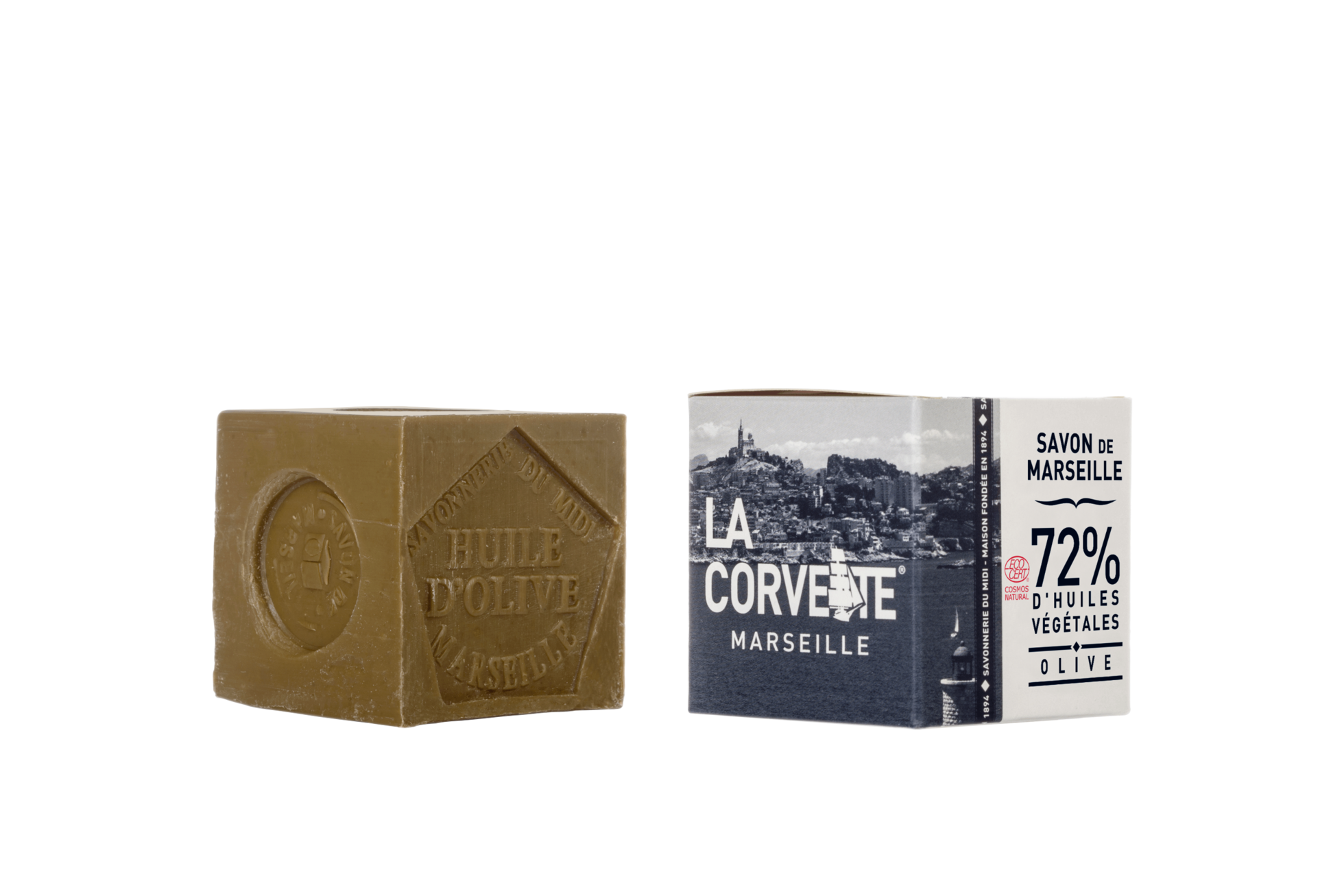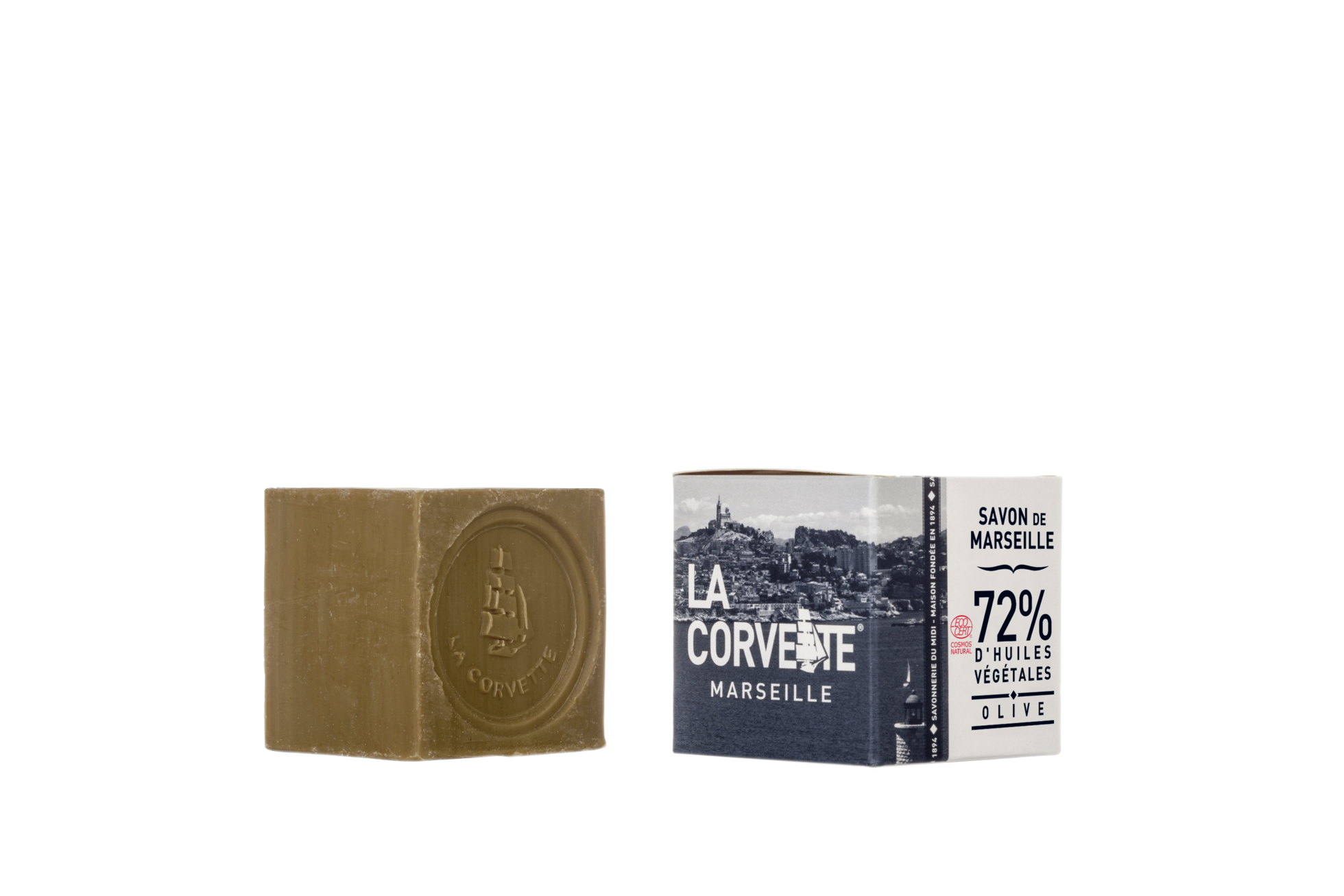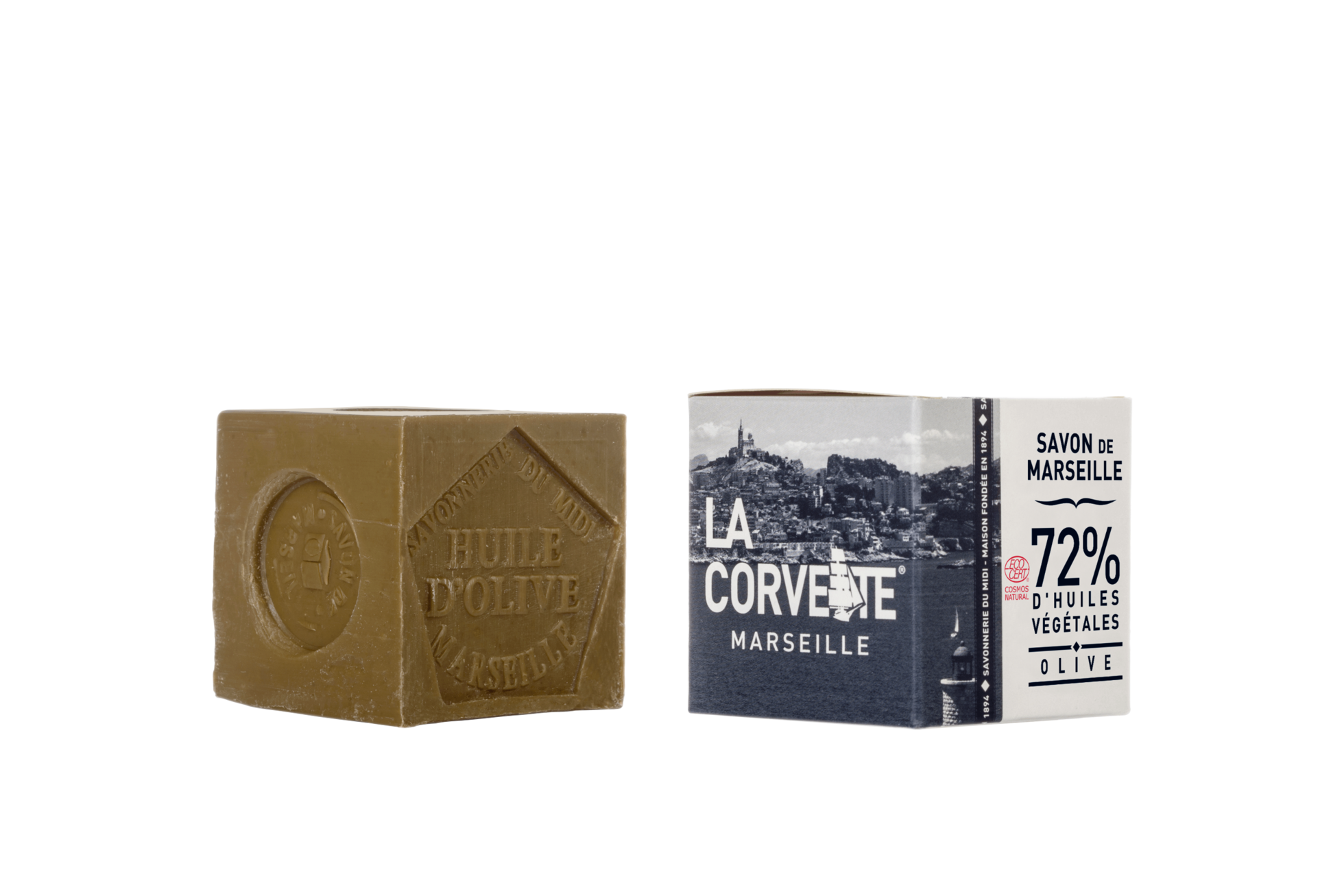 Marseille soap cube - Olive
The cube that started it all - La Corvette has made their traditional Marseille soap since 1894. Some facts to know:
*100% natural, made exclusively from vegetable oils
*natural composition certified COSMOS NATURAL by ECOCERT Greenlife according to the COSMOS standard
*use for personal hygiene or as a cleaning product for the laundry or house
*made in the traditional cooking process without palm oil, coloring agents, perfumes or preservatives
*naturally hypoallergenic, kind and gentle to the skin of all the family- even allergic, sensitive or irritated skin. Use to replace shower gels, synthetic soaps or even shampoo and toothpaste. Foam up for use as shaving 'cream' (for beards and legs). Use to soothe wounds and help heal abrasions.
*a traditional and very economical product that keeps for a long time; use in the house as a stain remover, laundry detergent (use a cheese grater to make shavings) or a degreaser for household surfaces. Other tips: use to clean sneakers, as a natural moth repellent, to clean floors and tiles, to clean any kind of brush (including make-up brushes), to do the dishes...
*ecological, biodegradable and environmentally friendly; perfect to take for travel
The Union of Marseille Soap Professionals
La Corvette Marseille soaps respect the artisanal manufacturing charter set by the Union des Professionels du Savon de Marseille, of which the Savonnerie du Midi is a founding member.
The trademark guarantees :
A traditional manufacturing process of cooking in a period cauldron
A composition of traditional Marseille soap from raw materials and oils exclusively vegetable, without additives, preservatives or perfume,
A production site in the Bouches-du-Rhône department, the historical birthplace of Marseille soap.
300g